Course Information

Our Confined Space Stage 3 course is available as a blended workshop (combination of online and in-person) or delivered in-person by one of our experienced tutors. We ensure our training meets specific learning and industry needs of students in a safe and supported environment. This includes a practical component of atmospheric/gas testing and a full confined space entry scenario. Our interactive session provides you with the fundamentals relating to working in a confined space. Learn about the requirements for safe work in confined spaces. You will learn about hazards, permit and documentation requirements, control measures, and monitoring.
Considering online training but still not sure that it will work for you?
Check out this short demo video to see how easy it is – Demo Video
Dedicated tutor support available via email and phone
Courses developed to ensure learners are successful with their assessment – 99% success rate
Sign in and out of the course as it suits you – your course on your schedule
No time-limit to complete the course
Every course has a 'Nuts and Bolts' page with guidance on how to use the course
The BeSafe Guarantee for online courses
We are so confident that you will be satisfied with your online BeSafe course that we will happily refund 100% of the course fee if you are not satisfied. See T's & C's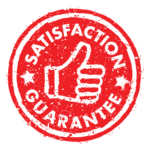 Applies toConfined Space Stage 3 is for workers who need to understand the hazards associated with working in a confined space, plan a confined space entry and perform gas testing.
Related Courses
Duration
Online/In class
1.5 Days
Price
$499.55 + GST per person (no additional credit fee applies)
What You Will Achieve

Level 3
NZQA 18426
Unit
Demonstrate knowledge of hazards associated with confined spaces
4 Credits
NZQA 25510
Unit
Operate an atmospheric testing device to determine a suitable atmosphere exists to work safely
4 Credits

Level 4
NZQA 17599
Unit
Plan a confined space entry
5 Credits