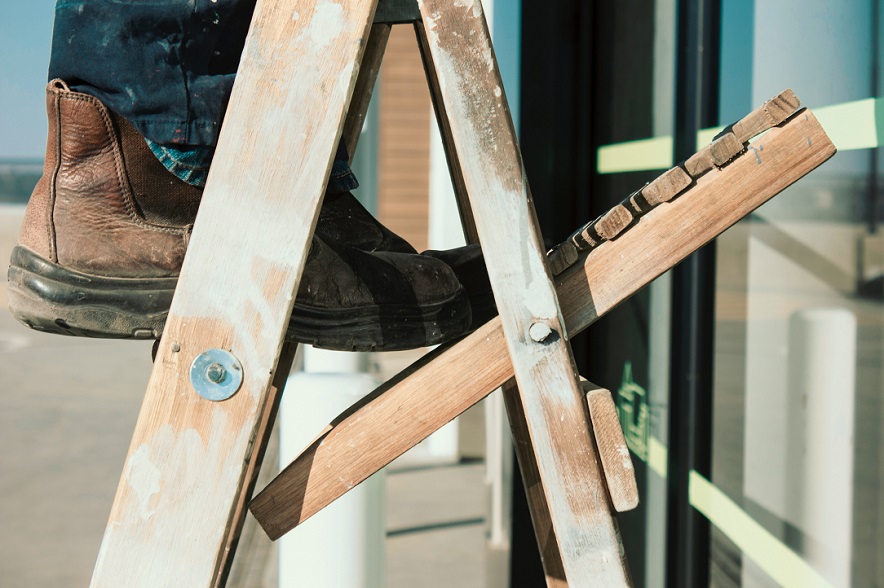 This is refreshing NZQA unit standards that you have already completed in working from heights.
If you choose to do this training course online, it can be completed in your own time, at your own pace. An assessor will verify your competency in this area at the completion of this course.
Why do this refresher training course with BeSafe?
Once you have successfully completed our assessment, you will have confidence in your ongoing knowledge, skills, awareness and attitude to work safely at heights and to supervise others.
You will be able to apply height health and safety legislation and best practice to systems and equipment used across a variety of work at height environments.
You will able to plan, prepare, communicate and complete associated documentation for working at heights and select, inspect and use height safety systems and equipment appropriately and according to manufacturer's specifications to maintain your personal safety and the safety of others while working at height.
Health and safety is for life
Workplace health and safety needs to be a priority for everyone. Whether you're an employer or you work for yourself, it's time to consider investing in training and improving the safety of your place of work.
We aim to help keep workers safe and reduce any risk by offering the most up-to-date safety training. On the BeSafe Working At Heights Refresher training course, we will reinforce safety protocols that will benefit you and your workmates for a lifetime.
Risk assessment, reduction, avoidance
From initial risk assessments through to risk avoidance, the course material covers all aspects of safety for working at heights. Our refresher training course will ensure you understand your responsibilities and all the associated risks of equipment such as ladders, scaffolding, mobile elevated work platforms, harnesses, guardrails, walkways, ramps and stairways.
By ensuring that you have gone through the correct training to supervise others working at heights, you can reduce the number of fall-related workplace accidents, injuries and deaths and provide a safer, more efficient working environment that will benefit everyone in your community as a whole.
Our working at heights refresher training takes just half a day; so little work time is needed for such life-long benefits.
What you will learn on your work at heights training refresher course:
This nationally recognised qualification provides knowledge and skills for working safely at height and supervising others. Offered to individuals and businesses, our course materials are delivered by fully qualified trainers, with relevant industry experience.
Course Information
Working at heights refresher training is available online or delivered in the classroom. This refresher course provides verification of currency (evidence confirming your competency in this area for your type of work). It is designed for those who need to provide evidence of competency every two years because they are working at heights.
This refresher course does require reading, writing and numeracy skills. Please contact the BeSafe team prior to enrolment to discuss our support services if required.
Duration: Online / In class – 1/2 Day
Price: $152.64 + GST per person
Related courses
Working at Heights Stage 1 – This training course is all about safe work practices for working at heights and is available online or delivered in the classroom by one of our experienced tutors.
Working at Heights Stage 2 – If you use a fall arrest harness to work at height, you may need Working at Heights Stage 2.
Working at Heights Stage 3 – Designed for those who are required to supervise others working at height and/or set-up a fall arrest system.
---
What they say about our refresher training course
Just want to say what a great experience completing my training for heights refresher through BeSafe. Absolutely recommend this for companies to assist with keeping their compliance up to scratch – reasonable with very little staff downtime.
Thanks
Jason Koenen – Phoenix Environmental Solutions

I found this course was an improvement from my confined space course I did with another provider where I thought the instructor struggled for knowledge and experience. Steve was a very good instructor and relayed his knowledge and experience well to all students." (Working at heights – 07/03/2017)

"Very good, explained techniques clearly, answered all queries." (Working at heights – 02/03/2017)

"Very good course, thoroughly enjoyed." (Working at heights – 20 – 21/06/2017)
---
Why choose Besafe Training?
Besafe Training is a category 1 education provider. In our review by New Zealand Qualifications Authority (NZQA), we received the highest possible grade. We were found to be:
Highly confident in educational performance
Highly confident in capability in self-assessment
Besafe Training Ltd is a Private Training Establishment (PTE) based in Rosedale, on Auckland's North Shore. To organise our working at heights training courses call us on 0800 333 899.