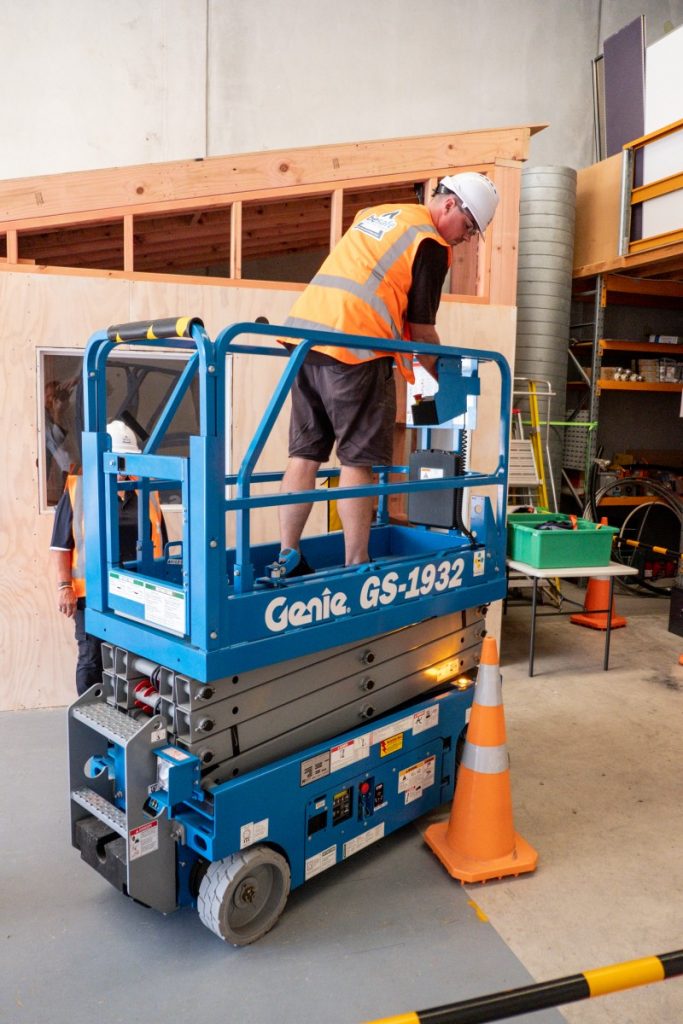 Refresher training courses for MEWPs
At BeSafe Training, we provide independent EWP refresher training courses in Auckland. Our refresher course is designed for those who need to provide evidence of competency in this area every three years, because they are operating MEWP such as
EWP (Boom Lift) under 11m
Scissor Lift (up to any height)
Vertical Lift
This training course is a refresher for NZQA unit standards that you, or your staff, have already completed in this area.
Mobile elevated working platform training
If you need to achieve Level 3 credits for NZQA 23960 or NZQA 23966 or Level 4 credits for NZQA 23962, this mobile elevated working platform training course might be more appropriate.
What our MEWP refresher training course entails
The refresher courses provide verification of currency, meaning we can confirm your competency for the safe use of mobile elevated working platforms (MEWPs) for your type of work or the type of work employees are asked to carry out.
The mobile elevated working platform training refresher course includes a combination of classroom learning and practical training covering the knowledge and skills needed to operate EWPs effectively and safely in different working environments.
Online or face-to-face training
The mobile elevated working platform (MEWP) refresher course is available online or delivered in the classroom by one of our experienced tutors which incorporates various teaching approaches and learning styles. The practical session can either be at our training centre in Auckland or we can go to your company if you have a number of trainees enrolled and the relevant machinery. The practical session involves operating relevant machinery to prove competence: you will be required to apply your knowledge of hazards, risk management and operational skills while an assessor verifies your MEWP abilities. Any machinery involving MEWPs can be assessed.
If carried out online, this course can be completed at attendees' own pace, in their own time. A mobile elevated working platform (MEWP) assessor will verify competency at the completion of this course.
Mobile elevated working platform training is a high priority
Mobile elevating work platforms (EWPs) are a crucial part of many work sites, providing a safe and easy way for workers to reach heights, often in hazardous areas. In New Zealand, employers must provide workers with the necessary training to ensure safe working conditions, including operating an elevating work platform. Employers must provide the information, instruction, training and supervision necessary to ensure employees go home safe and sound at the end of each day.
People have been seriously injured and killed in accidents involving MEWPs, so whether staff have spent years using these machines or are completely new to them, it's essential they are trained to operate them correctly.
Course Information
Duration: Online/ In class – 4 hours
Price: $222.60 + GST per person
---
Why choose Besafe Training?
Besafe Training is a category 1 education provider. In our review by New Zealand Qualifications Authority (NZQA), we received the highest possible grade. We were found to be:
Highly confident in educational performance
Highly confident in capability in self-assessment
Besafe Training Ltd is a Private Training Establishment (PTE) based in Rosedale, on Auckland's North Shore. To organise a mobile elevating work platforms (EWPs) training course, call us on 0800 333 899.