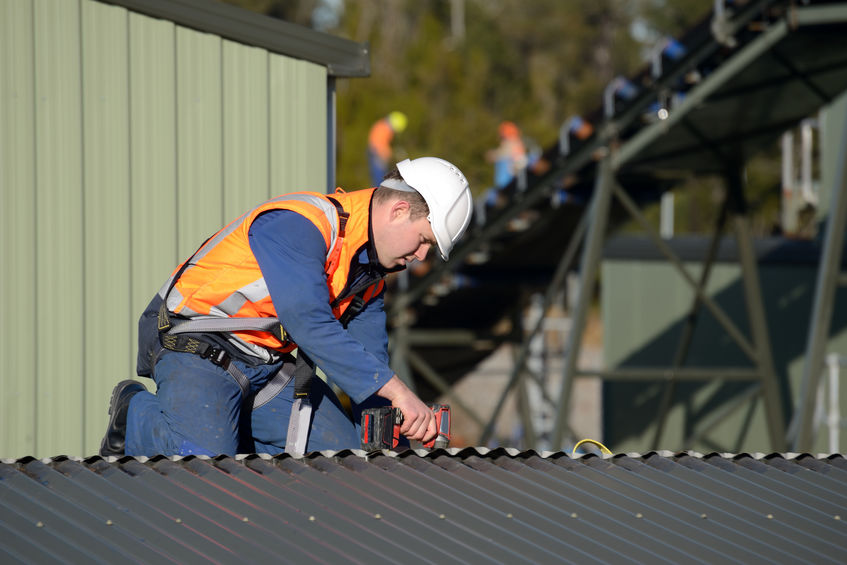 Taking working at heights training to the next level
Working at heights training is about fall prevention. Our BeSafe course is designed to equip workers with the knowledge and skills to safely work in any height situation, and is primarily aimed at construction, maintenance, large factories or other situations where work is conducted in a place where a fall from one level to another is possible. On the BeSafe Working at Heights training courses, participants will learn about safety protocols that will benefit them for a lifetime.
Essentially, working at height involves doing a job where there is a risk of falling. You are working at a height if you:
work above ground level
could fall off an edge, or through an opening
could fall from ground level into an opening or crack on the ground.
This training course covers everything from the main causes of falls and how to manage them, tips for working on scaffolding and ladders and our trainers will go through a number of case studies, so attendees can get to grips with the real-life applications of the safety skills we teach.
Harness training
Our level 2 working safely at heights training course is designed for those who are exposed to the risk of a fall while working at height, particularly anyone who wears a harness at work.
When working at height, it's important the necessary safety equipment, such as a fall arrest harness, is worn at all times. It is also important that workers have the correct training to perform tasks safely and understand the risks involved. Our training course will provide attendees with the knowledge and hands on experience to ensure they understand their responsibilities and have the skills and knowledge to work safely.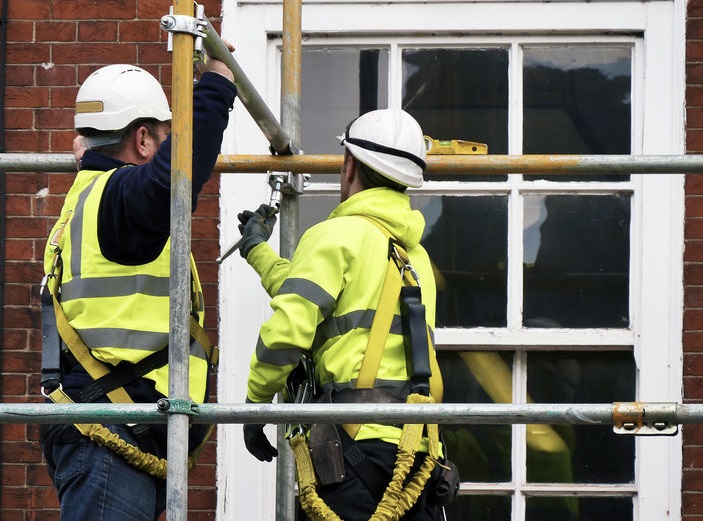 Working at heights course
Learn how to safeguard yourself, your staff and your business from the risks associated with working at heights. Knowing how to correctly and safely put the necessary precautions in place can save lives and prevent serious injury.
Health and safety is for life
Workplace health and safety needs to be a priority for everyone. Whether you're an employer or you work for yourself, it's time to consider investing in training and improving the safety of your workplace.
We aim to help keep workers safe and reduce any risk by offering the most up-to-date training.
What you will learn on your work at heights training course:
This nationally recognised qualification provides knowledge and skills for working safely at height. Offered to individuals and businesses, course materials are delivered by fully qualified trainers, with relevant industry experience.
There are no prerequisites for enrolment in this course. However, this course does require reading, writing and numeracy skills. Please contact the BeSafe team prior to enrolment to discuss our support services if required.
Course Information
Who is our heights and harness training course designed for?
Construction workers
Maintenance workers 
Riggers
Scaffolders
Fitters
Roofers
Builders
Painters
Transport companies
Local government
Warehouses and store people
Anyone working at heights
Duration: Online/In class – 1 Day
Price: $263.09 + GST per person
Group Booking – $2,683.52 + GST (Max 12) – additional charges may apply
What you will achieve:
NZQA 17600 | Unit | Explain safe work practices for working at heights | 3 credits
NZQA 23229 | Unit | Use a safety harness for personal fall prevention when working at height | 4 credits
Working at heights training Stage 1 is about safe work practices for working at heights. Those who are required to supervise others working at height and/or set-up a fall arrest systems will need Working at Heights Stage 3.
---
Why choose Besafe Training?
Besafe Training is a category 1 education provider. In our review by New Zealand Qualifications Authority (NZQA), we received the highest possible grade. We were found to be:
Highly confident in educational performance
Highly confident in capability in self-assessment
Besafe Training Ltd is a Private Training Establishment (PTE) based in Rosedale, on Auckland's North Shore. To organise our working at heights training courses call us on 0800 333 899.