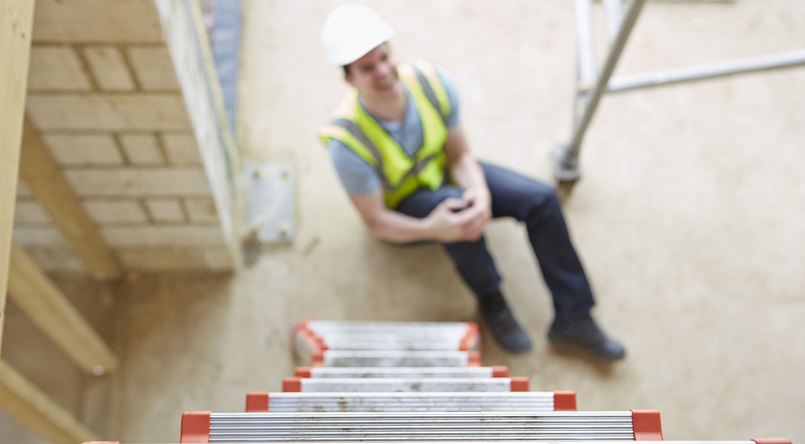 What is working at height?
Essentially, working at height involves doing a job where there is a present risk of falling. You are working at a height if you:
work above ground level
could fall off an edge, or through an opening
could fall from ground level into an opening in the ground.
Whether you work from a ladder, mobile tower, or low-level access equipment, when it comes to working at a height, the same principles apply no matter what access equipment you're using. Dangers still exist whether you're working from 0.5m or 5m.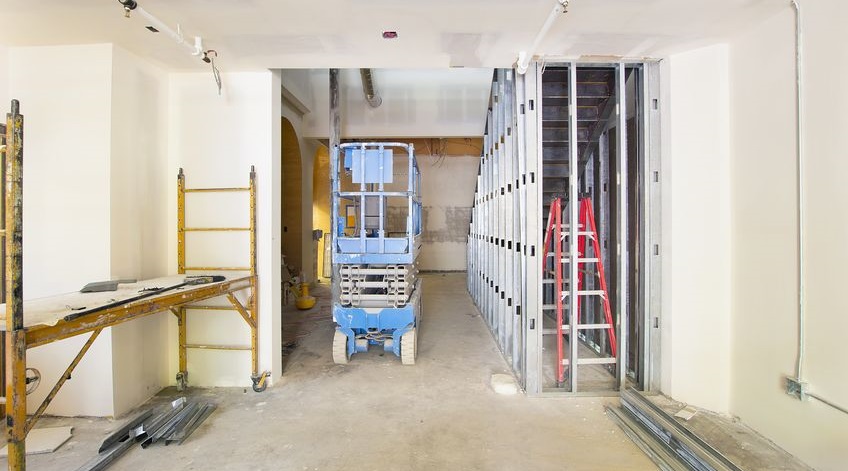 If you work in construction, or on building sites, you are likely to be working at heights at various times. It is vital that you understand how to prevent falls in your workplace. In many cases, work related falls from heights happen because someone overextends themselves when reaching for objects, or did not take the time to check equipment, such as ladders and scaffolding, to make sure that it was in good working order before using it. Learning to check the equipment that your safety depends on is the first step in eliminating falls. The ability to assess your workplace is essential in controlling the risk of falls.
Health and safety is for life
Workplace health and safety needs to be a priority for everyone. Whether you're an employer or you work for yourself, it's time to consider investing in training and improving the safety of your workplace.
We aim to help keep workers safe and reduce any risk by offering the most up-to-date training. On the BeSafe Working at Heights training courses, participants will learn about safety protocols that will benefit them for a lifetime.
Risk assessment, reduction, avoidance
From initial risk assessments through to risk avoidance, the course material covers all aspects of safety with regards to working at heights. Our working at heights training course will provide you with the knowledge to ensure that you understand your responsibilities and all associated risks of the equipment you use, such as ladders and scaffolding, mobile elevated work platforms, ladders, guardrails, walkways, ramps and stairways.
By ensuring that your workers and supervisors are trained at working from heights you can reduce the number of fall related accidents, injuries and deaths and provide a safer and more efficient working environment that will benefit everyone in your company.
Our working at heights training courses last for just half a day; so little work time is needed for such life-long benefits.
What you will learn on your work at heights training course:
This nationally recognised qualification provides knowledge and skills for working safely at height. Offered to individuals and businesses, course materials are delivered by fully qualified trainers, with relevant industry experience.
There are no prerequisites for enrolment in this course. However, this course does require reading, writing and numeracy skills. Please contact the BeSafe team prior to enrolment to discuss our support services if required.
Course Information
Working at heights training Stage 1 is available online or delivered in the classroom by one of our experienced tutors. If you use a fall arrest harness to work at height you may need Working at Heights Stage 2. For those who are required to supervise others working at height and/or set-up a fall arrest system you will require Working at Heights Stage 3.
What you will achieve:
NZQA 17600 | Unit | Explain safe work practices for working at heights | 3 credits
Duration: 1/2 Day
Price: $167.27 + GST per person
---
Why choose Besafe Training?
Besafe Training is a category 1 education provider. In our review by New Zealand Qualifications Authority (NZQA), we received the highest possible grade. We were found to be:
Highly confident in educational performance
Highly confident in capability in self-assessment
Besafe Training Ltd is a Private Training Establishment (PTE) based in Rosedale, on Auckland's North Shore. To organise our working at heights training courses call us on 0800 333 899.