By law, the removal and disposal of asbestos in New Zealand must be carried out by qualified professionals. Because of its importance, asbestos removal is a highly regulated field and workers who carry out the task need to be well trained and disciplined.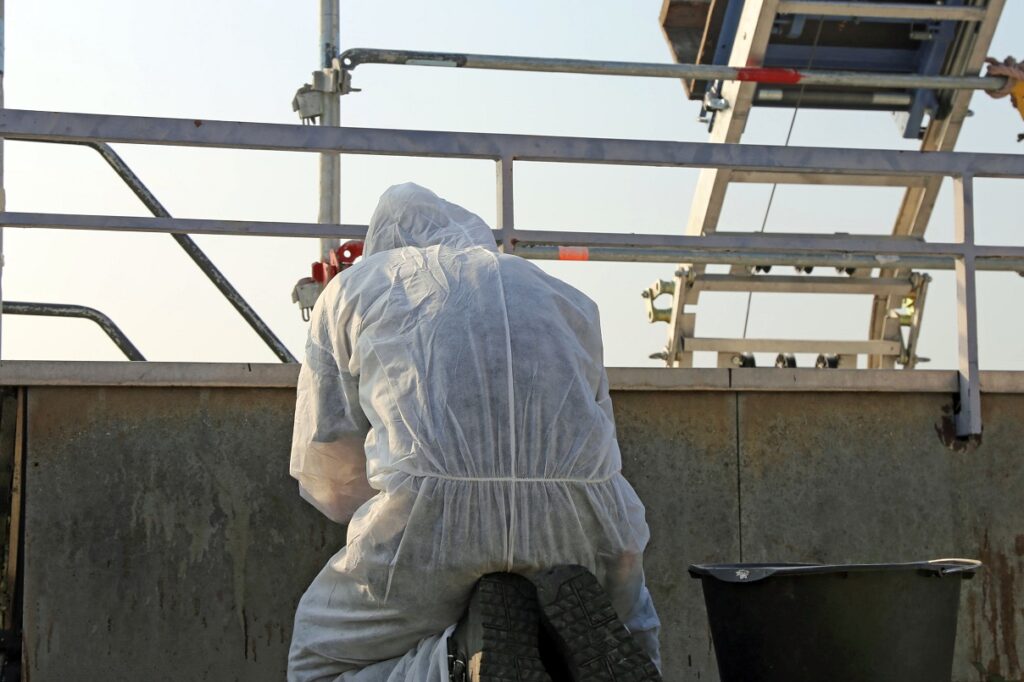 Once considered the ideal construction material because of its fire resistance and as an insulator, asbestos was used in thousands of buildings across the country before its eventual ban.
And the effects of asbestos will continue to be felt for years to come. Any trace left in structures undergoing renovation or demolition can be potentially life-threatening to those exposed to it. New Zealand may have stopped using products and building materials containing asbestos, but that doesn't mean the threat has gone.
So, if you have been thinking about becoming an asbestos removal expert, then there's no better time than now.
What skills do you need as an asbestos remover?
As an asbestos removal expert removal expert, you need good communication and good listening skills and you need to work well in a team. Communication skills are important because you'll be speaking to building owners and other tradespeople and explaining, educating and reassuring about asbestos.
Which types of asbestos removal?
There are two main types of asbestos used in building:
Friable asbestos is loosely packed and sealed, and therefore potentially very dangerous because it can crumble and release fibres into the air.
Non-friable asbestos is a bonded asbestos found in a number of building materials. It can become friable if weathered or damaged.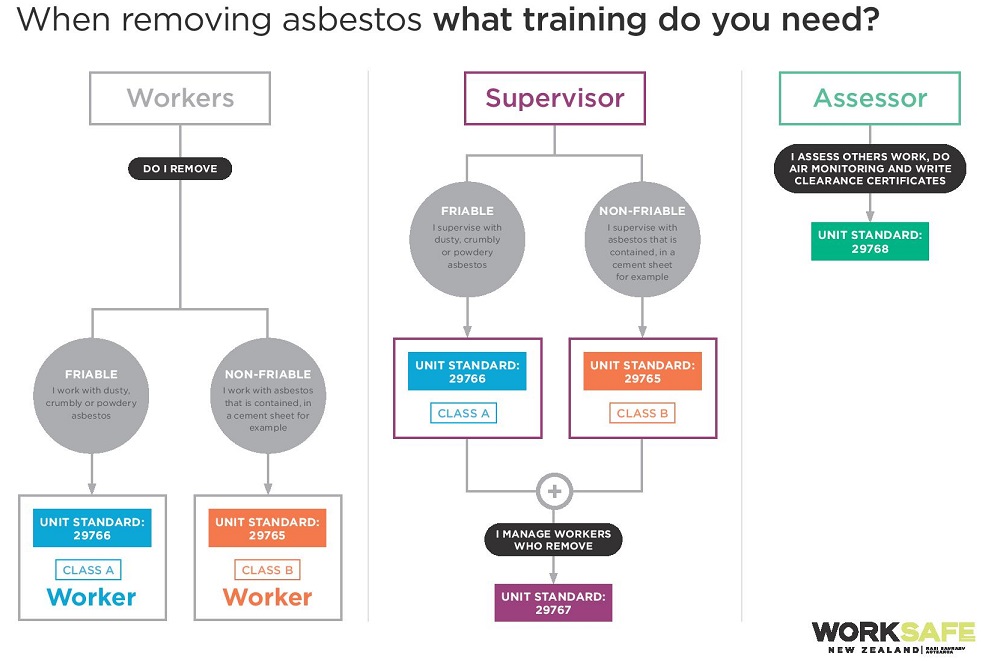 ---
---
Asbestos course information
Who are our courses for?
Our courses are for asbestos removal workers employed by an asbestos supervisor and/or Class B licence holder.
Course information:

This accredited training course is required for all asbestos removal workers when dealing with non-friable asbestos greater than 10m2, under NZQA 29766 – conforming with both Australia and New Zealand regulation training requirements.

Applies to:

Those who need to have the ability to remove Class B Asbestos

People credited with this unit standard are able to:

prepare for non-friable asbestos removal
prepare asbestos removal area and removal site
isolate removal site
carry out non-friable asbestos removal process
carry out decontamination process
clean up work sites
contribute to and use documentation in line with New Zealand regulatory requirements.

Delivery methods:

Classroom and practical

Pre-requisite:

Besafe Site Passport or equivalent

Delivered by:

Highly Qualified Academician and Work Safe NZ Licence Asbestos Assessor

Related courses:

Class A Asbestos Removal – Remove Friable Asbestos

Duration:

In class – 1 Day

Price:

$488.80 + GST per person

What you will achieve:

Level 4 – NZQA 29765
Unit – Remove non-friable asbestos
3 Credits
---
Are you ready to become an asbestos removal professional?