Course Information

The Foundation Toolbox is an online course which consists of 9 modules, known as Toolboxes. Each Toolbox has been developed in alignment with the CHASNZ Site Access Requirements key elements.
Foundation training is an important first step in ensuring that workers are aware of health and safety risks and how an effective health and safety management system, which includes their own involvement, should work.
Rawhiti will journey with the learners throughout each module and you will complete interactive exercises plus knowledge checkpoints along the way.
Click here to meet Rawhiti, you will work closely with him in each Toolbox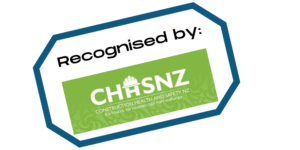 What topics are covered on the Foundation Toolbox?
Toolbox 1 – General health and safety – part 1
Toolbox 2 – General health and safety – part 2
Toolbox 3 – Work at Height
Toolbox 4 – Chemicals and Hazardous Substances
Toolbox 5 – Emergencies
Toolbox 6 – Mobile Plant
Toolbox 7 – Site Traffic
Toolbox 8 – Utilities and Services
Toolbox 9 – Confined and Restricted Spaces
Considering online training but still not sure that it will work for you?
Check out this short demo video to see how easy it is – Demo Video
Dedicated tutor support available via email and phone
Courses developed to ensure learners are successful with their assessment – 99% success rate
Sign in and out of the course as it suits you – your course on your schedule
No time-limit to complete the course
Every course has a 'Nuts and Bolts' page with guidance on how to use the course
The BeSafe Guarantee for online courses
We are so confident that you will be satisfied with your online BeSafe course that we will happily refund 100% of the course fee if you are not satisfied. See T's & C's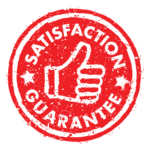 Applies toWorkers who are new to the New Zealand construction environment or who have never received structured training in this area are strongly advised to develop their understanding by undertaking foundation training in construction health and safety.
Related Courses
Duration
4 hours
Price
$115 + gst per person
What You Will Achieve

Level 1
NZQA 0001
Unit
ConstructSafe Foundation Assessment Prepration
1 Credits

Besafe Foundation Toolbox - Certificate