Course Information

The Working in a Confined Space Refresher is available online or delivered in-person by one of our experienced tutors. Note that this is refreshing NZQA unit standards that you have already completed in this area. If online, it can be completed in your own time, at your own pace. An assessor will verify your competency in this area at the completion of this course.
Considering online training but still not sure that it will work for you?
Check out this short demo video to see how easy it is – Demo Video
Dedicated tutor support available via email and phone
Courses developed to ensure learners are successful with their assessment – 99% success rate
Sign in and out of the course as it suits you – your course on your schedule
No time-limit to complete the course
Every course has a 'Nuts and Bolts' page with guidance on how to use the course
The BeSafe Guarantee for online courses
We are so confident that you will be satisfied with your online BeSafe course that we will happily refund 100% of the course fee if you are not satisfied. See T's & C's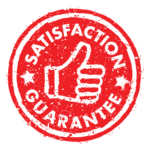 Applies toFor those current with Working in a Confined Space unit standards, the Refresher provides verification of currency (evidence confirming your competency in this area for your type of work). It is designed for those who need to provide evidence of competency in this area every two years, because they are Working in a Confined Space.
Duration
Online up to 4 hours
Classroom 4 hours
Price
$175.54 + GST per person
(no additional credit fee applies)
What You Will Achieve You will receive a certificate refreshing the confined space unit standards you already hold.