Course Information

Working at Heights Stage 3 is available online followed by a practical session or delivered in-person by one of our experienced tutors. If you are supervising others work at height using and setting up a fall arrest system it is important that you have the correct training to perform the task safely and understand the risks involved. Our training course will provide you with the knowledge and hands on experience to ensure that you understand your responsibilities and have the skills to work safely at height.
If you are not required to supervise others working at height and/or set-up a fall arrest system our Working at Heights Stage 1 or Working at Heights Stage 2 may be suitable.
NB: 25045 is available as an additional unit standard – select the appropriate ticket when booking
Considering online training but still not sure that it will work for you?
Check out this short demo video to see how easy it is – Demo Video
Dedicated tutor support available via email and phone
Courses developed to ensure learners are successful with their assessment – 99% success rate
Sign in and out of the course as it suits you – your course on your schedule
No time-limit to complete the course
Every course has a 'Nuts and Bolts' page with guidance on how to use the course
The BeSafe Guarantee for online courses
We are so confident that you will be satisfied with your online BeSafe course that we will happily refund 100% of the course fee if you are not satisfied. See T's & C's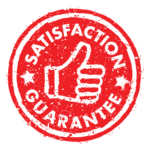 Applies toWorkers who are involved in planning, installing, operating fall arrest systems and supervising staff
Related Courses
Duration
Online/In class
1.5 Days
Price
$488.34 + GST per person
(no additional credit fee applies)
What You Will Achieve

Level 1
NZQA 17600
Unit
Explain safe work practices for working at heights
3 Credits

Level 3
NZQA 23229
Unit
Use a safety harness for personal fall prevention when working at height
4 Credits
NZQA 15757
Unit
Use, install and disestablish proprietary fall arrest systems when working at height
4 Credits
NZQA 25045
Unit
Employ height safety equipment in the workplace. (NB. This is available as an additional unit standard)
4 Credits