Course Information

The purpose of this course is for health and safety representatives to explain and demonstrate the overall role and functions of a Health and Safety Representative in a New Zealand workplace.
The health and safety representative course is available online or delivered by one of our industry expert tutors. Our online course is comprehensive with interactive content throughout, we have an assessor on stand-by (during office hours) for any support as you work through the course.
Representatives awarded with this standard will be able to:
Explain the role and functions of the Health and Safety Representative under the Health and Safety at Work Act 2015 and its Regulations.
Explain the role of a Health and Safety Representative as an advocate for workers.
Identify the obligations of a PCBU and WorkSafe New Zealand towards the Health and Safety Representative.
Describe the risk management process and the importance of communicating with workers and management.
Describe and demonstrate the powers and obligations that a health and safety representative has in terms of issuing a provisional improvement notice (PIN) and how and when to direct a worker to cease unsafe work.
Considering online training but still not sure that it will work for you?
Check out this short demo video to see how easy it is – Demo Video
Dedicated tutor support available via email and phone
Courses developed to ensure learners are successful with their assessment – 99% success rate
Sign in and out of the course as it suits you – your course on your schedule
No time-limit to complete the course
Every course has a 'Nuts and Bolts' page with guidance on how to use the course
The BeSafe Guarantee for online courses
We are so confident that you will be satisfied with your online BeSafe course that we will happily refund 100% of the course fee if you are not satisfied. See T's & C's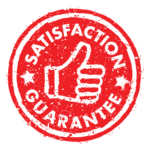 Duration
1 Day
Price
$290.00+ gst per person
What You Will Achieve

Level 3
NZQA 29315
Unit
Describe the role and functions of the Health and Safety Representative in a New Zealand workplace
2 Credits